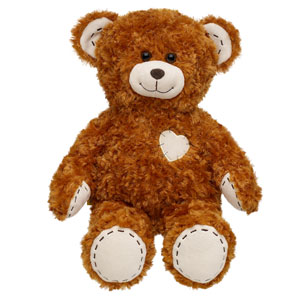 This is the third edition of the Champion for Kids bear! You can tell this is the third edition because of the dark brown fur.
When you buy this beary special teddy, $1 from your purchase is donated to the Build-A-Bear Workshop Bear Hugs Foundation which makes grants to pawsome causes that support children's health such as juvenile diabetes, autism, children's cancer research or other important wellness causes for children.
Introduced: January 2009
Not Retired
Virtual Friend
PSI: Knee-Patch 'Champ' Pants
Ad blocker interference detected!
Wikia is a free-to-use site that makes money from advertising. We have a modified experience for viewers using ad blockers

Wikia is not accessible if you've made further modifications. Remove the custom ad blocker rule(s) and the page will load as expected.