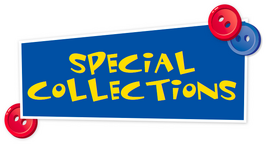 These are the special collections that have come out from Build-A-Bear, usually in limited numbers and sometimes with collectible editions and pins.
Season Of Hugs:
Gem Of A Friend:
A Friend Fur All Seasons:
Nikki's Bears for Children's Cancer Research:
Centennial Bears:
Ad blocker interference detected!
Wikia is a free-to-use site that makes money from advertising. We have a modified experience for viewers using ad blockers

Wikia is not accessible if you've made further modifications. Remove the custom ad blocker rule(s) and the page will load as expected.