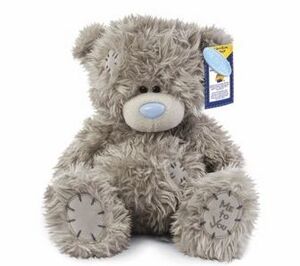 The grey bear with the blue nose! Tatty Teddy is the star of the Me To You series by Carte Blanche Greetings. Read about his story here. I hope this one gets released soon, because I so love dear Tatty Teddy!
Introduced:
Not Retired
No Known Virtual Friend
Ad blocker interference detected!
Wikia is a free-to-use site that makes money from advertising. We have a modified experience for viewers using ad blockers

Wikia is not accessible if you've made further modifications. Remove the custom ad blocker rule(s) and the page will load as expected.