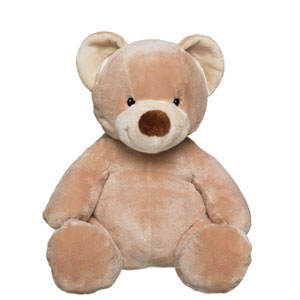 Embroidered eyes and nose and velvety smooth light tan fur make it the pawfect friend for kids of all ages.
This toy meets asthma friendly® standards according to the Asthma and Allergy Foundation of America. This tells you that:
It has been manufactured from materials that do not contain certain chemicals and allergens known to affect asthma and allergies.
If under normal conditions of use, the specific care guidelines are followed, this toy will not accumulate high levels of household allergens.
Quality and safety testing indicates that this toy will withstand the care code outlined.
This is the original Velvet Teddy
Introduced: April 2005
Retired
Virtual Friend
PSI: Velvet Jacket